Jambo Tanzania, Inc.is a non-profit organization dedicated to bringing sorely needed healthcare and educational resources to the village of Gera in the Bukoba region of Tanzania. The word "Jambo" translates from Swahili to "Hello" in English. For details kindly visit www.jambotanzania.com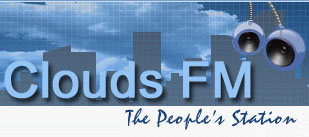 Clouds FM Tanzania: The People Tanzania for details kindly visit www.cloudsfm.co.tz

BEN Television is the first multi-cultural, urban and cosmopolitan channel operating from United Kingdom (SKY EPG number 184). BEN Television is a ?free- to-air channel and can be received on the Sky Television network.
BEN Television is the largest provider of wholesome information content, targeting a black and ethnic audience across Europe; its appeal reaches across the cross-cultural audience from a younger generation, through to the more mature, professional and affluent consumer.
BEN Television's satellite footprint covers UK, Europe and parts of North Africa and reaches more than 7 million homes on the Sky satellite network. BEN Television's potential audience is 30 million digital satellite homes.
For more information visit : www.bentelevision.com