Fred Machage Mwita - Head Human Resources and Administration - Zantel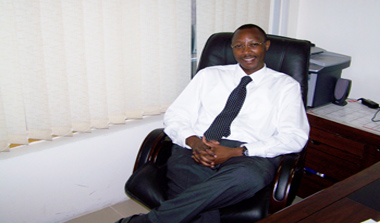 Fred Mwita Machage is among the best crop of Human Resources Management professionals currently straddling the Tanzanian corporate landscape. With 15 years worth of experience in the HR field, Mwita has curved a niche among his peers as an ambitious, forward looking and innovative leader who is true to his values.
A specialist in organizational leadership and change management, the majority of his career has been focused on helping people to adjust to change and put their talents to good use. As the face of Zantel's people strategy, Mwita believes that persona credibility, openness and honesty are a crucial part of helping people understand that organizational change is necessary for the future prosperity of any business and all of those whose livelihoods depend on it.
His imprints on leadership for change can be traced across sectors in a career path that cuts across banking, manufacturing, mining and telecommunications. At only 37, Mwita has been shaped by lengthy stints at Citi Bank, Coca-Cola, Placer Dome Inc (now Barrick Gold) and currently at Zantel.
An MBA holder and a respected member of the Human Resources Society of Tanzania, Mwita strongly believes in investing in talent, a strategy which he considers a key plank to both the emerging Tanzanian job market and the global corporate arena. With that in mind, Mwita recognizes the critical role played by Tanzanians who hold positions of influence in the Diaspora and acknowledges their importance in the development of the Tanzanian economy.
As a young business leader, Mwita is committed to building close networks with Tanzanians in the Diaspora and to the development of the Human Resources field to match international standards. At Zantel, he has worked to build a business that reflects the marketplace it operates in, creating a culture where everyone feels a sense of belonging and in which creativity and innovation flourish.
Nehemiah Kyando Mchechu - Chief Executive Officer & Managing Director, Commercial Bank of Africa Tanzania Limited.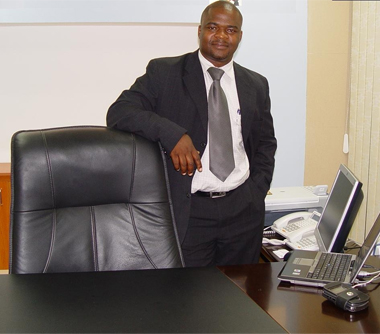 Nehemiah is an inspirational and transformational leader with high level of liveliness in business management. He was born and grew in Tanzanian where he emerged as the youngest CEO in East Africa region within 7 years, particularly in the highly regulated financial sector. He is a B.com (Finance) of the University of Dar es salaam. He started his career (1999) as a junior banker at Citibank and thereafter briefly joined Barclays Bank Tanzania before joining Standard Chartered Bank Tanzania Limited as a Head of Trading – responsible for Bank's balance sheet management, (assets and liabilities)(2001 – 2002).
In 2002 – 2004 he took further responsibility as a Head of Global market, before his promotion to the alternate director position – Head of Global Markets and Co – Head of Wholesale Banking where he served from 2004 – 2006.
His legacy has always been remarkable and his hand has always turned stones into gold, while at Standard Chartered Bank – he grew the business and at a later stage the business become a major contributor of revenue to the bank from 45% to 87% in 2005, whilst the number of products increased from 3 to 12.
In June 2006, he joined United Bank of Africa Tanzania which he managed to turn around from a loss making to profit making bank in less than a year.
Despite the aforementioned inspirational changes, Nehemiah has been a catalyst in various Financial and Economic reform activities; this includes working in various involvements in different capacities, as President of ACI- Financial Market Association – Tanzania Chapter and Chairperson of the Tanzania Financial Market Leadership Forum. He spent time to introduce global financial products while at Standard Chartered Bank this involved both BOT and Tanzania Bankers Association. Nehemiah, worked as a team Manager of the first successful Subordinated debt issue from a Commercial Banks in Tanzania and first one to be listed in the Dar Es Salaam Stock Exchange. This is the longest maturity corporate bond in East Africa to date.
He is currently the chairperson of the University Of Dar Es Salaam Faculty Of Commerce Alumnae (UDS-FCM Alumnae), A Board Chairman of the Rightways Schools, a board member of National Investment Company Limited (NICOL) and he is also a member of several country task forces.
Jonathan Sutton, Managing Director, Radar Limited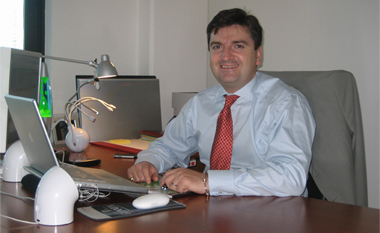 Jonathan Sutton is the founder and Managing Director of Radar Limited, a recruitment, training and educational company that analyses the employment market and trains Tanzanians to increase their capacity and find rewarding careers. In operation since 2004, Radar Recruitment is widely recognised as the most professional Recruitment Company in Tanzania and has consulted for most of the largest companies in the country
In addition to Radar Recruitment, Jonathan has established several other divisions, including Radar Training and Radar Education. In December 2006, he launched Radar Training, which recently opened a state-of-the-art Training Centre in the heart of Dar es Salaam that provides professional development and communication skills courses. As the distributor for Pearson Education, Radar Education imports and distributes educational books including imprints such as Longman, Financial Times, Prentice Hall, Ladybird and Penguin.
In response to the need for increasing corporate investment in assisting the brightest Tanzanians, Radar launched its first corporate social responsibility project in February this year. It identified 50 final year B Com graduates from the University of Dar es Salaam to attend a free 15-week training programme on communication skills, IT and basic office skills. The programme, which also provides free study materials and career guidance, intends to prepare these graduates for the workplace
Prior to creating Radar, Jonathan worked as a Management Consultant with PricewaterhouseCoopers as well as in the printing industry. Jonathan is an Irish Chartered Accountant and has been living and working in Tanzania since 1999.
Abubakar Faraji, Chairman of Tanzania Association United Kingdom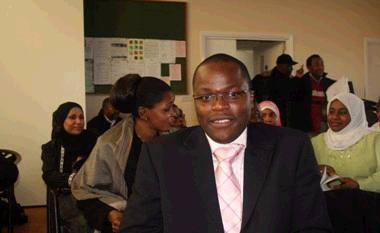 Abubakar Faraji is the incumbent Chairman of the Tanzania Association in the United Kingdom, he was elected to this position March 2007 and his tenure will be coming to an end in March 2009.

Upon his election he set out to improve cohesion among Tanzanians living in the United Kingdom through organising events that will both develop their outlook and create opportunities for economic and social empowerment amongst Tanzanians living in the United Kingdom.

He is also is an Experienced marketing and communication professional, having worked at very high level of corporate communication both in public and private sector. Presently he consults on marketing and communications for Western Union of the USA and Digital Management AG of Switzerland.
He has worked in Country Marketing Manager for Coca-Cola Kwanza, after completing his Masters of Business Administration Degree from the University of East London in the United Kingdom, and subsequently went on to work with the United Nations Development Program seconded to the Directorate of Communication in office of the President of the United Republic of Tanzania as a communication officer. Abubakar Faraji was an active member of the team that implemented the President's Government communication initiative in the directorate of Communication and to date still consults with a firm that facilitating the electronic implementation of the government communication strategy .
He is a founding Director of Swift Freights Uk Ltd, a global Freight Forwarding company based in the United Kingdom that strives to provide cutting edge logistics Solutions to all their clients.
Abu is a member of Braitain Tanzania Society and Tanzania Business Group both of United Kingdom.


Sarah Grice, Head of Human Resources for UK & Europe; Standard Chartered Bank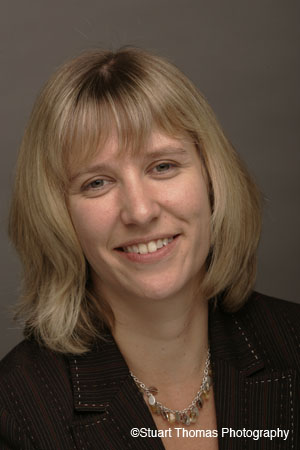 Sarah has fourteen years experience working in Human Resources. She began her career on the Marks & Spencer Graduate Training Scheme before becoming their Assistance Personnel Manager.

Sarah then moved to Accenture where she spent five years as a HR generalist responsible for the eCommerce Group, before taking responsibility for the Financial Services Division.
In 2000 Sarah moved to Merrill Lynch as the HR Manager responsible for the middle office, and in 2002 she moved to Hewitt as the UK HR Manager for Benefits Delivery. Sarah joined Standard Chartered Bank in 2004 as the HR Manager responsible for Client Relationships and Finance. She quickly moved into the role of Senior HR Manager for Wholesale Banking UK/Europe.
Sarah took on the role of Area Head of HR for UK/Europe in September 2006
Dr Kassim Said Mwitondi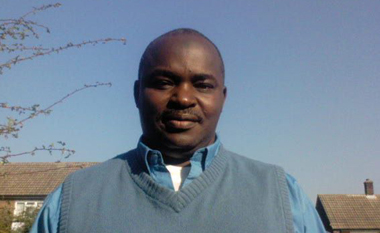 Dr Kassim Said Mwitondi is a Senior Lecturer at Sheffield Hallam University in the United Kingdom. Over the last 15 years he has taught, researched and provided consulting services in the areas of data analytics – particularly in transforming large fragmented data into potentially useful information. He holds a PhD in data mining from the School of Mathematics of the University of Leeds. His research interests are in the applications of data mining techniques in the clustering of large dimensional data as well as performing predictive modelling - with applications to business, environmental and health-related problems. He is actively involved in a number of African Diaspora initiatives including the one spearheaded by the African regional office for the International Council for Science (ICSU-ROA) in Pretoria, South Africa. He is an active member of the EU-Africa ICT initiative and a participating member of the Idea Group (www.idea-group.com ) for disseminating research ideas, findings and publications. He has carried out various administrative roles and has a working research and consulting experience with academics and professionals from all continents in ICT and data analytical applications to telecommunication, educational, financial, health and environmental problems.
In recent years he has developed a performance index for a high street British bank, worked out a data-driven performance index for a Saudi Arabian Engineering company and constructed a particulate emission index for a large engineering firm in South Yorkshire in the United Kingdom. He has provided consulting services for one of the big four British telecommunication companies (outsourced) and for a number of marketing firms in the UK. He was one of the pioneers of the IICD projects in Tanzania in the late '90s before leaving the country to pursue PhD studies. Academically, he has taught at all levels in higher education and supervised several MSc and PhD students. He has been involved in the write up of a number of bids for research funding with a good rate of success. He actively works with colleagues on the African continent on various research-oriented projects. His published work and book reviews appear in a number of journals and conference proceedings, as sampled below.
An ICT chapter in a book on Scientific Success Stories in Africa (to be launched in October 2008).
Journal of Applied Statistics; Vol. 34, No. 4, 507–509, May 2007.
Journal of Applied Statistics; Vol. 33, No. 9, 1033-1035, November 2006.
Proceedings of the 5th Annual Hawaii International Conference on Statistics, Mathematics and Related Fields; January 16-18, 2006.
JONATHAN A. NJAU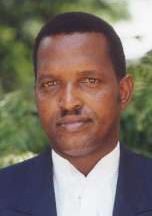 He is currently the Chief Executive Officer of the Dar es Salaam Stock Exchange (DSE). He holds an LL.B (Hons) and an MBA (Finance) from the University of Dar es Salaam. His fields of specialization include; Capital Market & Securities Law, Intellectual Property Law, Corporate Law, Commercial Law, Tax Law and E-Commerce Law as well as specific issues involving Corporate financing, debt restructuring & management and loans negotiations.
Mr. Njau has presented several papers at various Local and International fora on Capital Markets Issues, Taxation Issues, Intellectual Property Issues, Consumer Protection Issues as well as Project financing Issues. He has attended many specialised courses offered by reputable International Institutions, on areas relating to Legal and Economic Aspects of Intellectual Property Rights, Dispute Resolution Mechanisms, Negotiations, Drafting, Capital Markets Development and Regulation, Stock Exchange Operations and Mechanism, Payment Systems, Corporate Finance and Project Financing to mention but a few.
Mr. Njau has worked with the Registrar of Companies as an Assistant Registrar of Companies, as well as Patents & Trade Marks (1989-1998) before joining the Dar es Salaam Stock Exchange as the Legal Counsel and Corporate Affairs Manager in October, 1998.
Mr. Njau has served on the following capacities as well; An Alternate Director to the Capital Markets and Securities Authority (CMSA) (1996-1998); Chairman, Tanzania Consumers Protection Association (1994-1997); Member, Fair Competition Tribunal (2006-todate); Director, African Stock Exchanges Association, Member Tanganyika Law Society as well as East Africa Law Society. Mr. Njau is also an Advocate of the High Court of Tanzania.
Ms Mwinda Kiula, Head of Marketing and Business Development; Tanzania Postal Bank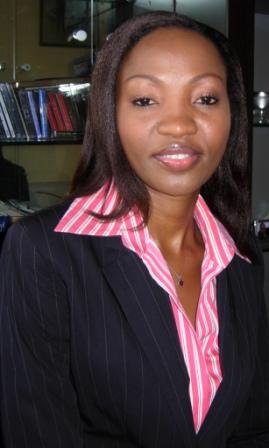 Mwinda has 10 years of experience working in Advertising industry and Strategic Marketing management. She holds MBL (Masters in Business Leadership) from School of Business Leadership, University of South Africa. She acquired her BA degree in International Relations & Marketing management from the University of Dar Es Salaam.
Having worked with several organizations in Tanzania and South Africa, including Kenya Airways (T) as Country Sales Manager where she was in charge of sales growth through forging incentive based programs to enhance relationships with travel agents and corporate clients. While in South Africa in 2004, Mwinda joined HerdBuouys McCann-Erickson, one of the leading advertising agencies in South Africa as Senior Account Manager, managing Western Union brand (Pan Africa) media campaigns and strategic planning for successful roll out of advertising and promotion projects, involving 24 African countries.
In 2006 Mwinda moved back to Tanzania from South Africa and joined Vodacom (Tanzania) as Brand Manager, ensuring Vodacom brand is the only brand that provide innovative communication solutions and connect this brand with values and aspirations of its customers.
Currently she is Head of Marketing and Business development at Tanzania Postal Bank (TPB), the leading Western Union agent with over 140 locations in Tanzania. The bank has 26 full-fledged branches all over Tanzania.