Ghana Diaspora Investment and Skills Forum 10th November 07, London United Kingdom www.africarecruit.com
" Moving Beyond Remittances: harnessing and facilitating Diaspora skills and investment in Ghana"
The conference aim is to provide a platform for the Diaspora to engage with stakeholders from Ghana offering various packages, services and recruitment opportunities to the Diaspora such as banks, real estate, and facilitators of small-medium-micro business, employers and recruiting organisations.
Invited speakers and organisations include:
· H.E. Mr. Annan Arkyin Cato, Ghana High Commissioner to the United Kingdom
· Hon Joe Baidoe-Ansah - Minister of Trade and Investment
· Asemoah Boateng - Minister of Diaspora Relations and Tourism
· Private Enterprise Foundation
· Ekow Afedzie, General Manager, Ghana Stock Exchange
· Department for International Development
· Amalgamated Bank
· RegimanuelGray - Real Estate
· Citisearch
· Western Union
· Foundation IntEnt
· Cal Brokers
· United Bank for Africa
· Barclays Bank
Topics and Presentation will explore:
· Investment and Skills Climate for the Diaspora
· Opportunities for Skills Engagement – Recruitment of the Diaspora
· The Role of the financial Sector in mobilising greater investment for Ghanaians in the Diaspora
· Role of Employers/Recruiters in Facilitating Diaspora engagement
· Real Estate an option for Investment
· Setting up Business – Challenges and Opportunities
· Stock Market an option for the Diaspora
Attendance for the Diaspora is free but delegates must register online as attendance is by registration. For further details of the event and how to register to attend kindly visit www.africarecruit.com
Event Partner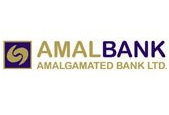 Event Supporter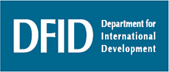 Organisers
Wharton Africa Business Forum- Saturday 10th November 2007 Wharton School, University of Pennsylvania, Philadelphia, PA USA
This year, the Wharton Africa Business Forum takes a more vigorous approach at identifying viable and attractive areas for investment and trade with Africa. Within the context of discussion about business opportunities, the changing economic and geo-political landscapes, and examples of success stories, we hope that our panelists and speakers will enlighten the audience on Africa's future, and how we personally can affect it both positively and profitably.
Key Note Speakers include:
Akere T. Muna Vice-Chair Transparency International
Mandé Sidibé Chairman of the Board of Director of Ecobank Transnational Incorporated
Yibrah Tesfazghi President of GE Africa and Corporate Regional Executive – Africa Region
Panels will explore the following topics:
· Can Trade Blocs Lead to the Emergence of competitive African economies in Finished Goods Manufacturing?
· Entrepreneurship – Success stories in African Entrepreneurship
· Capital Markets – Expanding Investors' Appetite for African Stocks and Bonds
· Venture Capital and Private Equity – Promoting the Development of the Small and Medium Enterprise Sector in Africa
· Competing Globally in Services and Infrastructure by Adapting Proven Technologies
· McKinsey Case Study:Africa Rising - Building African Lions
· Raw Materials – Managing the Scramble for Africa's Natural Resources
· Infrastructure development and Capacity Building – Africa's Resolve for Substantial Investment in Major Public Projects
· Investing in the Security and the Defense of Africa – New Initiatives, Opportunities and Challenges (USAFRICOM, AU,UN, Mediterranean Union…)
· Innovative Initiatives that are Changing the Face of Africa
· New Partners for Africa's Development – New Partnerships in Business and Leadership Development
· International Organizations and Africa – Exploring New Roles for Bretton Woods Institutions (IMF & World Bank)
· Africa's fast growing film industry – Nollywood (Nigeria) Fespaco and many others
· Business Ethics – Empirical Approach to Promoting Best Practices of Corporate governance
· OTF Group Case Study – Enterprise Solutions to Poverty: Role of Products in Prosperity Creation

For details of the event and registration kindly visit http://www.whartonglobal.com
AFRICAN WORLD BUSINESS CONGRESS 2007 (AWBC)
TANZANIA INVESTMENT FORUM 2007 (TIF)
10th November – 13th November 2007, Arusha, United Republic of Tanzania
Speakers will include:
H.E Jakaya Mrisho Kikwete

, President, United Republic of Tanzania

Hon Dr. Alhaji Bamanga Tuku

r, CON, President, African Business Roundtable & Chairman, NEPAD Business Group

Hon. Alhaji Dr Juma Ngasongwa

, Minister for Planning, Economy & Empowerment, United Republic of Tanzania

Dr Soumana Sako

, Executive Secretary, African Capacity Building Foundation

John Simon

, Executive Vice President, OPIC

Emanuel Ole Naiko

, Executive Director, Tanzania Investment Center
For details kindly visit http://www.ametrade.org

Commonwealth Business Forum 20-22nd November 07 Kampala Uganda
The Forum promotes practices and policies for the enhancement of global trade and investment. It provides new opportunities for business networking and partnerships, drawing on the Commonwealth's comparative advantage in areas such as services, information and communications technology, banking and financial services, manufacturing, agriculture, and natural resources.
The Forum is aimed at global business leaders, particularly from the Commonwealth, Africa, Asia, and Europe. Speakers and panellists will include Heads of Government, Ministers of Finance, Trade and Development, Chairmen and Chief Executives of business, and other industry leaders.
The Forum will focus on new opportunities for investment partnerships across different regions within the Commonwealth and internationally. The Forum will also highlight Uganda and East Africa's advantages, opportunities, and position as a trade and investment hub.
Invited Speakers include:
· Amanda Ellis, Gender Entrepreneurship Markets, IFC
· Andrew Douglas, VP EMEA Emerging Region, Symantec
· Sir Andy Chande, Chairman, Tanzania National Railways
· Angela Dick, Chairman, Transman, South Africa
· Anna Kajumulo Tibaijuka, Execuitve Director, UN-Habitat
· Anthony Vonsee, Managing Director Africa, CISCO
· Babatunde Ostimehin, Chairman, National Action Committee on Aids
· The Rt. Hon The Baroness Chalker of Wallasey, Chairman, Africa Matters
· Bryan Sanderson, Former Chairman, Standard Chartered
· The Rt Hon. The Earl Cairns, Director, Mo Ibrahim Foundation
· Ekpe Arnold, Group CEO, EcoBank
· Emmanuel Tumusiime-Mutebile, Governor, Bank of Uganda
· Godfrey Tumusiime, Director General, East African Development Bank
· James Hussey, Managing Director, De La Rue
· Hon. James Musoni, Minister of Finance, Government of Rwanda
· Jean- Francois Lasalle, E&P Vice President, Total S.A
· Dr Jeffrey Sturchio, Vice President, Merck & Co
· Dr Juma Volter Mwapachu, Secretary General, East African Community
· Koosum Kalyan, Business Development Manager, Shell UK
· Livingstone Luboobi, Vice Chancellor, Makerere University
· Louis Farrugia, Group Chief Executive, Simonds Farsons Cisk plc
· Prof. Maggie Kigozi, Executive Director, UIA
· Dr Manu Chandaria Obe Ebs, Chairman, Comcraft Kenya Ltd
· Maya Makanjee, Corporate Affairs Director, SAB Miller
· Mayur Madhvani, Chairman, Madhvani Group
· Hon. Prof. Mike Oquaye, Minister of Communications, Ghana
· Moses Mapesa, Executive Director, Uganda Wildlife Authority
· Hon. Namuyangu Byakatonda, Minister of State for Water, Uganda
For details of the event and how to register kindly visit http://www.cbcglobal.org
4th African Ambassadors Interactive Forum
" African Ambassadors and the African Diaspora as Economic Gateways "
Royal Borough of Kensington and Chelsea Town Hall, Hornton Street, London W8 United Kingdom 28-30th November 07
This year, INGO Third Sector Resource and its development partners are organising for the first time, outside Africa, an African Ambassadors Interactive Forum aimed specifically to engage the African Diaspora.The African Ambassadors Interactive Forum (AAIF) was borne out of a necessity to promote the integration and development objectives of the African Union in a more operationally sustainable way. The NEPAD Initiative, which is the flagship economic and political development program of the African Union, lays strong emphasis on building partnerships and involvement of all stakeholders to fast track the development of the African continent. This Forum is a platform for translating these noble objectives into reality through harnessing the resources of the Africa Diplomatic Missions and Africa Diaspora to fulfill Africa?s economic development agenda.For details and how to register kindly visit http://www.ingo.org.uk
TradeTech South Africa 2007-The Inaugural Institutional Equities Trading & Technology Summit 26th-27th November, 2007 The Table Bay Hotel, Cape Town
Key Speakers
· Ann Bernstein , Executive Director, Centre for Development & Enterprise
· Leanne Parsons, COO, Johannesburg Stock Exchange
· Stavros Siokos, Managing Director & Head of Alternative Execution Sales, Europe , Citigroup Global Markets
· Alphonso Raats, Head of Equities & Derivatives Trading, Stanlib Asset Management
· Eugene Goosen, Head of Trading & Portfolio Control, Metropolitan Asset Manager
For details kindly visit http://www.wbr.co.uk/TradeTechSouthAfrica