The Commonwealth Business Council (CBC) in association with the Government of Rwanda, Rwanda Investment and Export Promoting Agency and the East African Business Council is proud to host the first annual East Africa International Business Forum (EAIBF) on the 29th and 30th of October 2008 in Kigali, Rwanda. HE Paul Kagame, President of Rwanda, along with the other four East African Community Heads of State, will host the forum. The theme of this event is 'Trade and Investment Opportunities: Growth through Global Partnerships'. It will focus upon new opportunities for investment partnerships across East Africa, including Rwanda, Kenya, Tanzania, Uganda and Burundi.

Confirmed speakers already include HE Paul Kagame, President of Rwanda, Edward Marlow, Managing Director HSBC, Stephen Hayes, President of the Corporate Council on Africa, Omari Issa, Executive Director Investment Climate Facility in Tanzania and John Maguire CEO CRU Investment Management UK.

The EAIBF will bring together more than 400 participants, including business leaders from East Africa, Europe, North America and Asia. Speakers and panellists will be made up of Heads of Government, Ministers of Finance, Ministers of Trade and Development, Chairs and Chief Executives of businesses, investment fund managers and other industry leaders to help identify the best investment opportunities in East Africa.

The event will also provide unparalleled networking opportunities for all attendees; in addition to the main plenary session the event will have specific investors' roundtables covering power, transport, water, financial services, mining, agro processing, telecommunications, oil and gas and capital markets.

Places to this inaugural event are limited so early registration is advisable. Delegates who register online will also receive an extra 10% discount. Register online at www.eaibf2008.eventbrite.com


---
Let's Meet Africa, and do Business

November 7th to 8th 2008

Eindhoven, Netherlands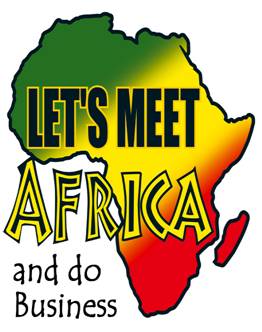 The century of donations and other financial development aid seems to be over. Many African countries have a steady economic growth and captured the attention of the business world. Africa is proving to be a vibrant emerging market with a climate that fosters growth. Africa is thinking out of the box and is committed to be self-sufficient without the image of a third world continent. Africa is officially open for business and ready for take off.

OAVM Organisation & Consultancy will organize in cooperation with the foundation Let's Meet Africa on 7 & 8 November 2008, a two-day exhibition in Eindhoven, Netherlands. Organisations and companies from the Netherlands, the rest from Europe, Africa and the rest of the world will be present.

This is the place to present your company, its products and services to the African and European community. We welcome Exhibitor participation from all over the world, as it will enable you to bring to a open platform for foreign investor and to network with companies from Africa, the Netherlands and the rest of Europe.

For details on the event and how to participate kindly visit www.oavm-africa.com or e-mail info@oavm.nl


---
16th Annual Wharton Africa Business Forum
Catalyst: Taking Africa from Promise to Power

November 7th to 8th 2008

Philadelphia, PA USA





This year's forum will address the urgent issue of what the current generation of Africans can do now in order to participate in Africa's emergence as a global economic powerhouse, both in the African Diaspora and on the international stage. The 2008 WABF seeks to entice the emerging generation of young Africans who have been incited to action, motivated by the dawn of change, and are ready to act as a catalyst in realizing Africa's promise.

Venue: Wharton School, University of Pennsylvania

Please send any inquiries about the conference to: wabfinfo@wharton.upenn.edu or visit our website at: www.whartonglobal.com/africa


---
Ghana - Nigeria Solidarity Event

November 8th 2008

London, United Kingdom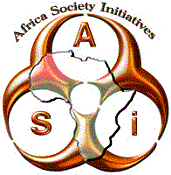 An evening of solidarity for our safer communities. Ghanians and Nigerians in the UK come together to celebrate their common cultural heritage in support of "Safer Communities UK" Join us at a buffet dinner for an evening of shared experiences and opportunities:

Meet African & other Black personalities of influence


Presentation on issues of social integration for African families in the Diaspora Also find out more about:


Education opportunities for children (premier schools & universities in Ghana & Nigeria)


Investing in Ghana & Nigeria


Relocation to Ghana & Nigeria


Real Estate Development in Ghana & Nigeria


ALL the above crowned with a night of life Music featuring: The Palaquins & Our Special Regae Star Guest!!!


Enjoy a cool evening of cultural & social mix
Venue: Novotel London St. Pancras, 100-110 Euston Rd. London NW1 2AJ UK (Nearest Tube & Rail: London Euston and London Kings Cross Stations & any buses to King Cross or Euston, alternatively you can drive in as there is no parking restrictions/fines on Saturdays) Time: 4-10pm Fee: £30 per adult & free for children Dress Code: Traditional/Lounge Suit

RSVP: E-mail info@afrisi.org or Telephone: 020 687 3123/ 07795 663 028 / 07901 881 999/ 07527 183 572


---
l'Association Francophone de Gestion des Ressources Humaines organise son congrès annuel à Dakar du 09 au 12 Novembre 2008


Ce congrès sera l'occasion pour les chercheurs et professionnels de la gestion des ressources humaines qui s'intéressent au continent africain de le découvrir et de mieux le connaître.

Parallèlement aux activités scientifiques, des visites et ateliers d'échanges seront organisés pour vivre la réalité de la GRH dans les organisations et institutions de formation africaines et en discuter avec leurs dirigeants.

Ce sera aussi l'occasion de nouer des contacts de partenariat avec les institutions universitaires et professionnels de la GRH en Afrique.

Je vous invite donc à faire une large diffusion de cette information auprès de vos collègues, partenaires et étudiants.

Pour tout renseignement, consulter le site du congrès

http://www.congresagrh2008.org/

Président du comité d'organisation de l'AGRH 2008

Mr Réal Romuald MBIDA
CESAG www.cesag.sn

http://www.congresagrh2008.org/

Boulevard du Général de Gaulle - BP 3802 Dakar Sénégal Tel Bur 00 33 839 74 51 Port : 00 (221) 77 218 46 46

mbidareal@yahoo.fr ; mbida.romuald@cesag.sn


---
2008 Financial Law Academy

November 10th to 14th 2008

Tunis, Tunisia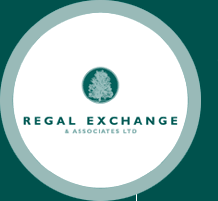 2008 Financial Law Academy, is an informative, practical and highly interactive programme that covers a wide range of legal and financial subjects such as PPP & project finance, environmental law and international lending.

To assist those involved gain a greater understanding of the elements involved, Regal Exchange in association with the African Development Bank (ADB) and lending international law firms Sidley Austin, Norton Rose and Blake Lapthorn Tarlo Lyons, will host the 2008 Financial Law Academy between the 10th and 14th of November 2008 in Tunis, Tunisia.

The financial law Academy will be a beneficial forum for participants seeking to navigate their ways through legal complexities that arise from international transactions.

Other forthcoming Regal Exchange courses:

Foreign Direct Investment & the Law, 17-19 November 2008, Kigali, Rwanda

2008 Financial Law Academy (French), 24-28 November 2008, Tunis, Tunisia

Regal Academy of Leadership, 1-5 December 2008, Port Louis, Mauritius

Shareholders Value & Capital Markets, 10-12 December 2008, Accra, Ghana

For a brochure giving further details on the course please visit: www.regalexchange.com/calendar.html

For more information ,

Contact : Vika Kettyle Tel: +442032061150 Fax: +442032061151 Email: kettyle@regalexchange.com or bjide@regalexchange.com


---
Leading at a Higher Level

November 18th 2008

Gaborone, Botswana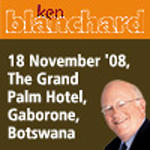 Ken Blanchard will present his latest insights and ideas on outstanding leadership and how good leaders and organizations become great - and stay great. This is a unique opportunity to treat yourself to Ken's outline of methods and processes on how to lead people to greatness by creating a high performing organizations.

Venue: The Grand Palm Hotel

Fees: BWP7,995 per delegate

Discounts: Savings from BWP7,995 for groups of 5 or more, plus each delegate will receive Ken Blanchard's latest book 'Leading at a Higher Level'

For group discounts, contact Global Leaders on +27 11 575 6142 or email marcel@globalleadersevents.com

Contact: To register email register@globalleadersevents.com, visit www.globalleadersevents.com/blanchard or call +27 11 575 6177


---
International Development Conference

November 20th 2008

London, United Kingdom


PricewaterhouseCoopers (PwC) is pleased to announce that it will hold its fourth annual International Development Conference on 20th November 2008. The event will be held at One Whitehall Place, London. The conference is being organised by PricewaterhouseCoopers in association with the British Institute for International and Comparative Law, Business Action for Africa, CDC Group, the Chartered Institute of Public Finance and Accountancy, the National School of Government and Tiri.

The event will bring together over 180 public, private and voluntary sector practitioners who work with development aid agencies to improve governance in developing and transitioning countries, in addition to key stakeholders from recipient countries. The objectives of the conference are to draw lessons from the implementation of development programmes, identify areas where project delivery could be improved and strengthen networks across the different sectors and stakeholders working in the international development field. Speakers for the event will include practitioners with extensive first hand development experience, thought leaders on international development issues and senior policy makers.

For more information visit: http://www.businessactionforafrica.org/news/events.htm?trumbaEmbed=view%3Devent%26eventid%3D80712673


---
Nigeria: Partnership for Health

November 22nd 2008

London, United Kingdom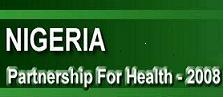 This conference will bring together Nigerians working in the health sector in the Diaspora including doctors, pharmacists, nurses etc as well as important stakeholders and our partners in the health arena who are based in the UK, to focus on the following objectives.

1. To create a forum where Nigerian professionals working in health roles in the UK and partners working on health issues in Nigeria meet with the Federal Ministry of Health and its partners to explore opportunities of working together for the benefit of the health of Nigerians.

2. To hear from senior government officials on their priorities for health and health care are as well as their strategies in confronting these in order to identify ways in supporting them in achieving these.

3. To identify and publicize the role of links, partnerships and research collaborations in improving the health of Nigerians.

Contact us via the contact form on the website: www.nigeriahealth2008.org


---
Balanced Scorecard: Executing Strategy for Competitive Advantage

November 24th 2008

Nairobi, Kenya



The event will focus on Strategy Execution Excellence including how to

1. Translate Strategy into Action,

2. Align Resources to Strategy,

3. Report and Track Strategy.

Dr. Norton will highlight the necessary tools provided within the Balanced Scorecard model that will enable you to succeed in all three - in short, make your strategy happen.

Venue: Kenyatta International Conference Centre

Fees: £895 per delegate - SAVINGS from £895 for groups of 5 or more.

Discounts: Register and pay before 10 October and pay only £795 per delegate & receive Dr. Norton's latest book The Execution Premium (signed).

For group discounts contact Global Leaders on +27 11 575 6142 or email marcel@globalleadersevents.com

Contact: To register email register@globalleadersevents.com , visit www.globalleadersevents.com/nortonke or call +27 11 575 6177


---
HR Africa

November 24th to 27th 2008

Vodaworld , Midrand, Johannesburg, South Africa



In the wake of this new era in HR practices the 5th Annual HR Africa Summit is vastly becoming the platform for HR Executives, Practitioners and Directors across Africa to gather and share concerns, challenges and achievements in the HR world. Without a sound understanding of how business operates, what the concerns of your stakeholders are, and how to talk the business language, HR will retain a minor league status in a major league environment.

For Showcasing & Sponsorship opportunities at these leading events please contact Ian Edwards on iedwards@iir.co.za or +27 11 771 7206

For more information or to register for one of these leading events call +27 11 771 7000 or email nanderson@iir.co.za


---
Africa Outsourcing Summit

November 27th and 28th 2008

London, United Kingdom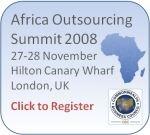 The Commonwealth Business Council in association with CyberMedia will be holding the Africa Outsourcing Summit on the 27th and 28th of November at the Hilton Canary Wharf, in London.

The Summit, the first and only one of its kind, will bring together over 200 participants from over 15 major African outsourcing destination countries together on a major platform in front of European companies that outsource systems and IT processes.

A principal highlight of the Summit will be the release of a report on the first day entitled "Attractiveness of Africa as an Offshore IT/ITeS Outsourcing Destination". CBC & CyberMedia are compiling the report, which is based on our research into the key factors that affect outsourcing in Africa.

The CBC has made Africa Outsourcing its main focus and is driving the agenda forward with this summit. We see Africa growing in strength, capacity and capability in the global business of outsourcing. We believe it will compliment countries already within the outsourcing sector, such as India, China and the Philippines and will bring its own diversity into the mix to make the sector even more attractive.


---
Talent Management and Succession Planning

December 1st to 2nd 2008

Nairobi, Kenya



This training workshop aims to offer delegates the opportunity to transform their organisation an employer of choice. The training will reflect on important aspects of effective planning, and walk delegates through the different elements of the talent acquisition and retention processes.

The second day of the training will reveal important drivers to develop talent and look at key aspects of creating effective career paths for the talented individuals. The course will also venture into the role of succession planning and will provide delegates with practical exercises to enable the creation of succession plans.

For more info, please contact Ms. Lee Chew Wan at +603-2723-6748 or email leec@marcusevanskl.com


---
Technical For Skills For Africa

December 8th to 10th 2008

Johannesburg, South Africa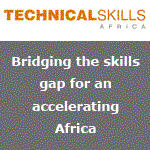 The Technical Skills Africa 2008 conference will provide practical solutions to African skills development by drawing together expert speakers, policy makers, and attendees from across the continent and beyond.

To register or for more information visit www.technical-skills-africa.com


---



Le journal Les Afriques s'adresse à l'ensemble des acteurs de l'économie africaine qui s'inscrivent dans la mondialisation et dans l'intégration économique du continent.

Sa ligne éditoriale suscite l'adhésion de tous ceux qui préparent l'Afrique de demain.

banquiers et gérants de fonds

investisseurs internationaux

traders

services financiers

chefs d'entreprises

institutions économiques et financières africaines et internationales

institutions de coopération multilatérales, bilatérales et décentralisées

services aux entreprises africaines

www.lesafriques.com


---

Online job portal www.findajobinafrica.com. A one stop job search engine for Africa connecting recruiters in Africa with jobseekers inside and outside Africa.

Jobs in Africa in all industry used by recruiters to target local; repatriates and expatriates for details kindly visit www.findajobinafrica.com


---

Findajobinafrica.com is Africa 1st and premium online employment search engine focusing on job vacancies in Africa using a global targeted audience. It works through its various partnership spread globally and has a partnership with Business Day Job supplement in Nigeria called FJA Jobs. Findajobinafrica.com has accesses and networks to the various professional and educational networks and is arguably the most cost effective recruitment advertising medium, providing clients with the ideal medium to reach their target audience. Targeting and attracting the best job candidates is critical to any recruitment campaign.

Findajobinafrica.com: On average 1.8 million hits a month; 32,000 visits a mailing list of users over 225,000; active CV database 81, 986 with a global spread of the users (inside and outside Africa). All African nationalities and expatriates based inside and outside Africa from all sectors of industry represented on the database. The users professional work experience range from 0-25 years. For further details kindly contact us at info@findajobinafrica.com
---
IMPORTANT - CONFIDENTIAL: The information contained in this e-mail is intended for the person to whom it is addressed and may contain confidential and/or privileged information. The contents of this message may contain personal views which are not the views of the AfricaRecruit, unless specifically stated. You should not copy, retain, forward or disclose its contents to anyone else, or take any action based upon it, if it is not addressed to you personally.
If you have received this e-mail in error please contact the sender immediately