AfricaRecruit, 18 Pall Mall, London SW1Y 5LU United Kingdom
Tel: +44 20 7024 8200 Fax: +44 20 7024 8201 Email: info@africarecruit.com
AfricaRecruit HR Newsletter
---
From the Editorial Desk
Dear Readers,

Welcome to the 5th Edition of the Human Resources Newsletter and the theme of this second edition is focusing on Achieving Best Value from e-HR. For several years the corporate website has been a promotional vehicle for brand products and services including in many cases, career section, with recruitment seen as a prime example of the benefits of e-HR. This focus will undoubtedly be related to productivity gains, and reductions with organisations being focused on profitability through growth, leverage information for business efficiency management as well as building new competencies to face these challenges.
Happy reading
Pauline Paledi-Mokou – Editor
Sponsored by
---
Employers Tips to Jobseeker- Value your feedback
One of the key challenges many employers is the inability of many jobseekers to effectively market themselves using their CV/Resume. Many of these jobseekers are qualified but do not profile themselves in manner that is attractive to their potential employers. As a result many employers have found themselves recruiting spin rather than substance and rejecting substance. To begin to bridge the gap AfricaRecruit like to invite employers to provide in their own words online tip, pitfalls to avoid to would be jobseekers. On a monthly basis using findajobinafrica.com and its extensive database will showcase tips from employers starting with the following:
April: Telecomms and Information Technology
May: Banking
June: Mining
July: Management
August: Finance
September: Public Sector
October: Social Sciences
November: Oil/Gas
December: Health
We will very much value your feedback and comments that will be uploaded unanimous or anonymous form at www.findajobinafrica.com Monthly tips from employers. Kindly forward your text to careertips@findajobinafrica.com
---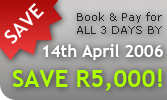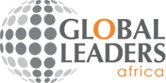 20, 21, 22 June 2006, The Coca-Cola Dome, Johannesburg
Interested parties should quoting AFRICARECRUIT as reference to be eligible for R2,000 discount for 2day attendance and R5,000 discount for 3day attendance
Achieving best value from e-HR
The lack of ready access to Information Communication Technology (ICT) is a multi-faceted and growing phenomenon which impacts development at many levels- social, economic, civic and cultural and relates to a wide range of developmental priorities and concerns and information technology systems like e-HR digital approach which also is needed to meet human resources needs in Africa, to have a far-reaching benefit including service delivery, better productivity and cost savings. One of the main issues in human resources is effective management of people information, updated and recorded information on the workforce and effectively managing the information and people with a focus on the external community. The challenges for Human Resources Professionals are:

The changing employment relationship
Extended people management
Community collaboration
Effective communication
Consistent information on one system
Optimisation of the workforce

This can be enabled using Information Technology.

Now that Internet technology has reached a sufficient level of maturity to transform the effectiveness of Human Resources in all processes, from recruitment, appraisal and performance management, leave up dates, supervision, for consultations (professional and managerial) through to training staff surveys. The ICT is making organisations more efficient by reducing duplication, by enhancing coordination, and by facilitating collaboration. Organisation Human Resources departments have become more demand responsive by decentralising content development and delivery and by empowering the workers themselves to understand and influence efforts in this area E-recruitment, which offers more self-service to the employees and has opened a new approach for web-based attracting strategies, is now seen as a highly cost effective standard based alternative benefits of a step ahead for e-HR.

E-HR has emerged as a sustained trend and source of much innovation at both strategic and operational levels. We therefore, request articles from HR experts to share best practices on the benefits of e-HR and how the implementation of the e-HR strategy can be a benefit to an organisation.

The greater challenge for human resources is to ensure that the organisation focuses their technology efforts on people issues; your participation and your opinions to help uncover emerging trends and issues regarding human resources would be of great value. We therefore are requesting all Human Resources Experts within the private, public and non-profit Organisations for Articles on key issues that can be incorporated into future editorial themes and included in our next publication.

Get involved in shaping the next AfricaRecruit HR event which was scheduled for May 2006 and will now be taking place October 2006 in South Africa by coming up with ideas about topics you would like to have discussed on a larger scale?

Which HR solutions providers would you like to see represented? What process will you consider using ICT as best practice? How effective has ICT been in enabling and facilitating your day to day HR activities?
Sponsored by
---
Feedback from the Recently concluded Conference on Human Resources for Health in Africa 21/22nd March 2006
According to World Health Organisation Regional Office for Africa it is estimated that 2.5 health workers per 1,000 is required to meet the Millennium Development Goals (MDG), due to the multiple factors such as migration, brain drain and socio-economic reasons Africa's ration stands at .08 per 1000 there are more doctors from Benin practising in France than in Benin.
The healthcare in Africa is characterised by many weakness such as poor or lack of infrastructure, medicines and lack of human resource personnel, this was the focus of the recent event, which was titled " Mobilising African Healthcare professionals and resources for capacity building in Africa".
Over 400 practising healthcare professionals in the West completed the online survey, which serves to reinforce the previous survey done by AfricaRecruit in 2003 on the reasons professionals leave the continent the reasons include:
Personal e.g. marriage, join family
Professional such as lack or poor professional development, postgraduate studies, training
Politic-socio-economic climate of the country such as political instability and crime
By end of the two days deliberations the delegates from all sectors represented at the meeting highlighted key areas of shared human resources, numerous strategies that have been developed in Africa in human resources strengthening, such as a incentives, temporary return schemes that encourage migrant workers to bring their expertise home (country of origin) and contribute to the improvement of health services, particularly through service provision and training
Human Resources for Health
Under half of the African countries have human resource plans and even where they exist they lack implementation (World Health Organisation March 2006)

As stated in the communication of the Commission of the European Communities: European Union Strategy for Action on the Crisis in Human Resources for Health in Developing Countries December 2005: "There is a global market for health workers, but it is a distorted market, shaped by global inequity in healthcare provision and the capacity to pay workers, rather than by health needs and the burden of disease.

Some of the Human Resources Solutions proposed at the event can be applied widely in other sectors in Africa recommendations included:
Implementation of motivation and retention schemes such as housing support, childcare, education allowance, harsh allowance for hard to recruit areas, domestic supplies voucher's
Effective recruitment strategies such as international programmes
Effective utilisation of healthcare workers by the whole healthcare community
Country led action with region and global integration
Multisectorial approach e.g. Finance, Education, Professional associations and Civil Society
Address Human Resources issues in a comprehensive and integrated manner based on sound policies and plan
Integrate Human Resource into macro-economic and global health initiatives to mobilise additional resources such as the Diaspora
The following were some of the recommendations made in regard to the improvement of HR in Africa to:


Increase capacity on training, research and health promotion using avenues such as Telemedicine and ICT
Encouraging inter-country collaboration, such as Work Exchange Programmes, job swaps and short term assignments,
Investment in people - African governments to treat healthcare as a Human Resources Crisis with significant increase in investment in people and providing decent jobs.

Introducing incentives to attract skilled workforce to rural areas from within and outside Africa

NEPAD Strategy outlines the need for Human Resources to update employment policies; develop flexible career path, support and supervision and enable continuous professional development.

---
Global Leaders African Summit 2006, Enabling African Leadership.
This is our first International leadership development Summit in Africa and combines the world's most distinguished thought leaders and proven African leader icons to help move leadership thinking ahead
.


Tom Peters | Dan Pink | Hernando do Soto | Wiseman Nkuhlu
Crispin Sonn | Clayton Christensen | Carly Fiorina | Rudolph Giuliani
Scott Bedbury | Charles Villa-Vicencio | Michael Porter

ALL LIVE & IN PERSON!
Interested parties should quoting

"AFRICARECRUIT"

as reference to be eligible for

R2,000

discount for

2day

attendance and

R5,000

discount for

3day

attendance
Speakers will present new perspectives and invaluable insights, which reflect their exceptionally successful personal experiences. The African Leaders Foundation, an organisation established to harness the impact of the Summit across business and government in Africa, will support them. Members so far include: Dr Namane Magau, Ms Philisiwe Buthelezi, Prof.Stella Nkomo, Dr. Donald Kaberuka, Evelyn Mungai, Charles Villa-Vincencio, Crispin and Heather Sonn, Wiseman Nkuhlu and Taddy Blecher. For details kindly visit http://www.globalleadersafrica.com/
---
Upcoming Events and Seminars …

Human Resources IQ provides educational conferences and expositions for HR executives to network and learn the latest Human Resources developments and trends occurring in organizations today. Human Resources IQ concentrates on creating an interactive experience featuring practical, objective and up to date insight from leading human resources practitioners. Annual events include: Corporate University Week, Corporate University Summit and Recruiting and Staffing Summit and hold educational conferences around the world. For more information and questions please visit their website: www.iqpc.co.uk contact: + 6101 92232660
Succession Planning and Talent Management - April 24 – 26 2006 Renaissance Atlanta Hotel Downtown, Atlanta.GA

SKILLS AUDITING - 3 - 5 May 2006 Park Hyatt, Rosebank, Johannesburg, South Africa, www.marcusevans.com

FORECASTING & INVENTORY MANAGEMENT-16 - 17 May 2006
Park Hyatt, Rosebank, Johannesburg, South Africa

SKILLS AFRICA SUMMIT 2006- 22,23,24 & 25 May 2006
Vodaworld, Midrand, Johannesburg, South Africa
For further information visit: www.skillsafrica-summit.co.za

HUMAN RESOURCES DEVELOPMENT AFRICA- 2006 7 - 9 June 2006
Venue: Gallagher Estate
for further information: specialised@specialised.com

CIPD - HR Software Show Annual Recruitment and Retention Conference 21 - 22 June 2006, London, UK
For further informtion visit: www.cipd.co.uk

Employment Law – May 17 – 18 2006
Hiring, Managing and Firing – Best Practices to Minimize Risk at Renaissance Atlanta Hotel Downtown, Atlanta, GA

HR Shared Services Summit Optimising HR shared services to achieve excellence in Your Organisation May 22 – 24 2006 Sonesta Hotel and Suites Coconut Grove Coconut Grove, FL

Capability Development and Skill Pool Management for Oil and Gas May 23 –24 2006 Magnolia Hotel Houston, TX

Corporate University Summit Benchmarking the changing role of learning and training May 22 – 25 2006

Hyatt Regency, Scottsdale, AZ Scottsdale, and AZ
Sponsored by