Africa's human resources and skills development was one of the key areas addressed at the recent meeting of the G8 on the 8th July 2005 in Scotland. The need to address Africa's human resource capacity to enable economic growth was highligted in the Commission for Africa Report kindly see below some of the key recommendations:

"Skilled professionals are key to building improvements in the administration and technical ability which Africa gravely lacks. The international community should commit in 2005 to provide US$ 500 million a year, over 10 years to revitalise Africa's institutions of higher education and up to US$3billion over 10 years to develop centres of excellence in science and technology, including African Institutes of Technology" Commission for Africa Recommendation on Governance and Capacity Building

"Appointment of the heads of international institutions should be decided upon by open competition which looks for the best candidate rather than by traditions which limit these appointments by nationality" Commission for Africa – Recommendation on leaving No-One Out: Investing in people

"The African Diaspora have long contributed to developing capacity in their country of origin, through activities such as setting up facilities, institutions and conferences. However, it is crucial that better use is made of their enormous potential. One such example is making greater use of skilled expatriates to train African nationals as part of exchange process, including through the UNDP's Transfer of Knowledge through Expatriate Networks (TOKEN) project. Another is encouraging further links between business or universities in Africa and their country of residence" Commission for Africa

The Commission for Africa formed the basis for discussion on Africa at the recent G8 meeting. One of the key statements made at the end of the meeting

emphasised

the importance of developing Africa's human resources, kindly see below

"To unlock the vast human potential of Africa, we will work with Africa to create an environment where its most capable citizens, including teachers and healthcare workers, see a long term future on the continent. We will work with committed national governments in creating that environment"

Investing in People-The Gleneagles Communiqué G8 Conference July 2005 Professor Wiseman Nkuhlu Chief Executive of NEPAD Secretariat has on numerous occassions outlined the ongoing process of renewal across Africa and the need to sustain the process which requires high-level scientific technological and managerial skills across the board.

The key message is that the shortage of skills is the greatest threat to Africa's renewal. Africa will not achieve the Millennium Development Goal's and sustainable development unless the skills shortage is addressed, the brain drain reversed and Africa's ability to retain skilled personnel improved
---
Global Human Capital Study 2005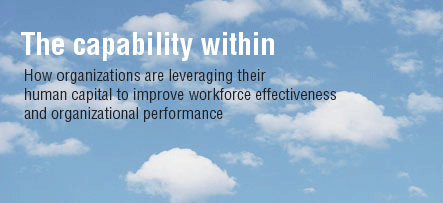 The Global Human Capital Study 2005 surveyed more than 300 organizations worldwide and included face-to-face interviews (carried out by our Human Capital consultants) with more than 100 Chief Human Resources Officers (CHROs). It provides a comprehensive assessment of the CHRO's agenda.

The Study confirms the findings of the IBM Global CEO Study 2004. CHROs share their CEOs' views about people. Fewer than half of the participants in this Study could confirm that their organization was adequately equipped to respond to the growth and responsiveness priorities set out by their CEOs.

Yet, it is also recognized that people are the competitive difference. The potential of people can be transformed. Organizations can respond successfully to the challenges of a volatile, ever-changing, global marketplace. But it requires an enterprise-wide commitment to the programs and services necessary to achieve these goals, with the CHRO being the key thought-leader and champion.

It is time for the CHRO to set out a new human capital agenda, because the tasks facing the CHRO are complex. What follows in this document are five important findings. When combined with the findings of our Global CEO Study, they make for compelling reading for executive leadership teams across the world. To obtain a full printed copy of the report, please send a request to hcmstudy@us.ibm.com. Please reference offer code HCM2005WEB1 and include your full postal address
---
The following are key elements for successful human resources development in Africa. Extracts from presentations at the AfricaRecruit Seminar
Regular collaboration between all stakeholders should be promoted so that programmes, and plans are developed to address the skills and training needs of business organizations and to ensure that there is a healthy balance between supply and demand in the labour market. Inform the public on the variety of career paths available and the diverse routes for initial and apprenticeship education and training.
It is imperative that organizations and their staff understand the difference between leadership and management. Leadership programmes should inspire the youth and point ways in which progress can be achieved. There is a need to introduce alternative approaches of achieving goals by sharing leadership as pairs, teams, partnerships and collectives, highlighting the importance of leadership in improving people's lives and to show how resourceful leaders are bringing about positive change in many different places.
Working towards eradicating skills gaps through opening up access to education and training opportunities and developing people through quality life long learning.
Access to decent work is an antidote to social exclusion. The informal sector is a vibrant, job creating, poverty fighting small sector. This community in Africa needs to work with governments, social partners and civil society to invigorate entrepreneurship and management training to encourage small businesses to explore new markets.
The creation of an expert database that would be at the disposal of African stakeholders, this database should be for easy and quick reference when the need arises for human resources.
Keeping abreast of contemporary strategies and trends in human resources management in necessary to remain competitive on the international arena, that is why updating and upgrading knowledge and capacity in HR through new methods, strategies and orientations tailored for African needs is crucial. The use of appropriate tools such as Internet, website and human interfaces within the globalise market place should be embarked upon.
Establing an attraction and recruitment unit
Leveraging the combined business presence or even the supply chain
The development of sustainable recruitment capacity
Market research on the talent in the workplace
Understanding and building employers brand such as an attractive career and professional development
Implementing both short and long term strategies such as international attraction programmes
Establish academic and professional networks
Successful placement of highly skilled candidates (success stories)
Recruitment of suitably qualified and experienced, hands-on managers and secondment of such managers to African businesses.
The use of skills in the Diaspora on a volunteer basis to build capacity in Africa using Voluntary Service Overseas (VSO) programme to facilitate interested volunteers working in their home country or continent. These may include organisations that are already using or would like to use professionals from the Diaspora community to work in their home countries. Examples of much interest include areas of critical needs working in partnership with stakeholders will address the MDG's such as health and education. The duration of deployment can vary from a few weeks to months.
Recruitment
Civil society mobilisation on the regional level
The planned network of research centres and think-tanks
---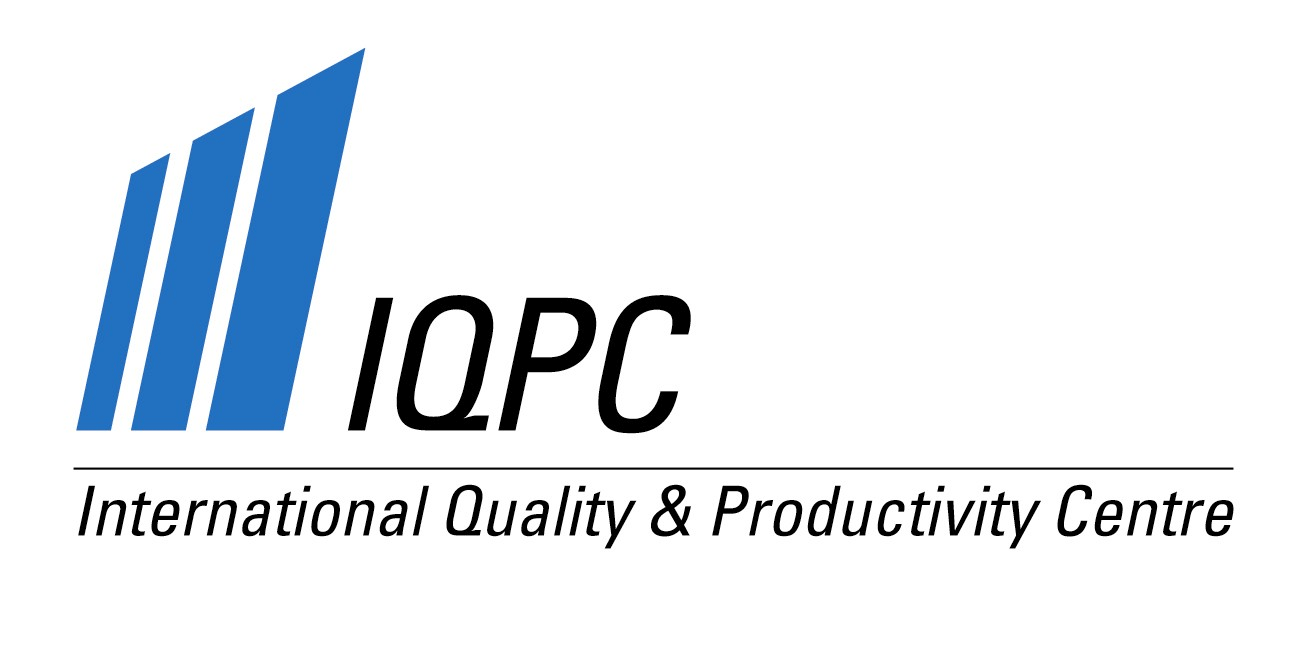 An old Chinese proverb says that
"Learning is a treasure that will follow its owner everywhere."
For those who are narrow-minded, further education and training might seem like a chore with the standard response being that ''I just don't have the time". But that is why a short course is so ideal! We are the leading provider of short educational courses which have been specifically designed for public sector executives. Our short courses allow you to develop and hone your skills, whilst at the same time networking and learning the very latest trends and developments that occur in business today.
Some of out current course on offer are:
§ Leadership Development in the Public Sector and State-Owned Enterprises
§ Understanding and Practically Implementing the Supply Chain Management Framework in the Public Sector
§ Finance and Budgets Made Simple for Non-Financial Managers in the Public Sector
For more information about these or any other of our upcoming short courses visit www.iqpc.co.za or call South Africa (011) 669 5000
---
Forthcoming Events
Africa Diaspora Investment Week

Cameroon Career Day- CEMAC Career Opportunities 2005
9TH AND 10TH OF DECEMBER 2005, 10AM - 8PM, HILTON

HOTEL, YAOUNDE, CAMEROON


Over 500 candidates will be invited to attend Career Day out of which 300 will be pre-selected for positions advertised by the clients before the event.
Organisations in the CEMAC region will have the unique opportunity to showcase themselves as employers of choice in the region and advertise employment opportunities to potential candidates.

Journée Carrière Cameroun –

CEMAC Recrutement 2005
9 et 10 Décembre 2005, 10:00 - 20:00, Hotel Hilton, Yaoundé, Cameroun
Plus de 500 candidats seront invités à la Journée de Carrière ou environ 300 seront pré-sélectionnés pour des emplois annoncés par les clients avant l'évènement. Les diverses sociétés de la zone CEMAC auront l'occasion unique de se présenter comme Employeur de Choix et promouvoir les opportunités d'emploi aux candidats potentiels.