AfricaRecruit, 18 Pall Mall, London SW1Y 5LU United Kingdom
Tel: +44 20 7024 8200 Fax: +44 20 7024 8201 Email: info@africarecruit.com
AfricaRecruit HR Newsletter
Published By AfricaRecruit HR Club November, 2006 | Vol. 2 Issue 7

Special Interest Article | Creating Strategic Foresight in your Organisation- An interview with Dr Nick Marsh by HRFuture Network editor Alan Hosking |

Feedback on the event Achieving Best Value in Human Resources and Skills using Information Technology

| | Feedback from delegates | IC Publicationsclassified services: The effective way to spread your message across Africa | Announcements | Findajobinafrica
---
Media Partner to Achieving Best Value in Human Resources and Skills using Information Technology

CREATE STRATEGIC FORESIGHT IN YOUR ORGANISATION
HR Future editor Alan Hosking discusses strategic foresight with Dr Nick Marsh.
Profile Dr Nick Marsh is the Director of NEXT Corporation in New Zealand which provides strategic advice, research processes and facilitation to CEOs and executive teams. Originally from Britain, Nick was a founding member of the Business School at Auckland University and was the Director of the Auckland MBA. He is widely known in the Australasian marketplace for his management books, keynotes, and his work with the NZ Foresight Project 1997-2000 which influenced the innovation paradigm in NZ. He has published management articles and three business books: Theory K - Excellence in Management, The All Star Company, and Strategic Foresight - The Power of Standing in the Future.
HOW DOES ONE ACHIEVE SUCCESS IN THE KNOWLEDGE ECONOMY?
In the Knowledge Economy it is ideas, not resources, which are the valuable currency. Success comes from idea leadership which enables you to occupy an entirely different position in tomorrow's game. Both government and business tend to assume the continuation of existing sectors, which provide the context to the strategy. But we can already see that sectors are converging.
For example, fast food companies are not just selling food, but are also competing in a space called "entertainment".The tools of the Industrial Age cannot show them where their sector might go next. To do that they need to look at the "function" of their product by asking what underlying consumer need it satisfies and recognise that this function will change as lifestyle needs change.
WHAT IS STRATEGIC FORESIGHT?
Strategic foresight is based on the principle of planning from the future back to the present, not the typical approach of planning from the present towards the future. This approach, which some call "backcasting", focuses a great deal of work on developing a coherent and insightful view of how things might look in the future, unrestricted by how things look today. We typically look 10 years into the future, although in some cases 20 or even 50 years is more appropriate.
HOW DID STRATEGIC FORESIGHT ORIGINATE?
It has evolved over the past ten years and represents a convergence of four separate fields - "new" strategic planning, future studies, organisational development, and science and technology. Each of these fields has its own limitations, but together they create a powerful methodology for organisations to anticipate and deal with the future. It should not be thought of as a management function but rather as a way of thinking and a way of engaging that is on-going. Many of the skills can be learned and can be practised by everyone in the organisation. It has no bounds and can be constantly added to. The foresight philosophy and a commitment to rigorous thinking is what matters, not some pre-ordained set of steps
WHAT ARE THE FACTORS THAT MAKE STRATEGIC FORESIGHT NECESSARY?
There are a number of major drivers of change that are sweeping the world. They are so powerful that describing them as tidal waves or tsunamis seems apt, particularly when one considers the power they have to change economic, social, political and environmental landscapes.
The first tsunami of change (of seven) is "Digital (the strange attractor)" which refers to the digital revolution drawing everything to itself so that it has become the predominant way in which information is conveyed and transactions are carried out, revolutionising just about every aspect of people's lives. The second is "Technology - DNA" which refers to advances in genetic science which are converging with innovation in digitally-enabled technology. Thirdly comes "Knowledge as value". In the Knowledge Age, value is attached to intangibles such as branding, marketing and technical know-how. Ideas have become far more valuable than things. Creativity and innovation management will therefore be at a premium in the future, and understanding how the process of creativity works is becoming increasingly important.
The fourth tsunami is labelled "Tribes and tribulations", which refers to the social divide created between those who have digital literacy and network access and those who don't. Fifthly, "Global global" is the result of technology introducing the world to a level of intimacy known as the global village. The sixth tsunami is "Green world - brown world" which includes climate change, resource productivity and the utilisation of water, air and energy. The scale of pollution and resource use is such that the net effect is negative for the environment, and there is increasing instability and crises, including climate change, air pollution, soil degradation and water salinity.
The seventh tsunami is the "Paradox" which refers to system complexity, creativity, networks and interactivity, as well as paradoxes in global lifestyle such as impoverished families in remote third world villages being able to watch videos of first world movies. There is the paradox, too, that has resulted in smaller players becoming more powerful than bigger players.
HOW DOES ONE ASK RELEVANT QUESTIONS ABOUT ONE'S BUSINESS FUTURE?
One has to see the Knowledge Age macro issues more clearly and then extract the micro issues that must be dealt with by your organisation if you are to survive and prosper. Robert Solow has shown that growth comes from managing new knowledge and technology change, but one can use the tsunamis to get breakthroughs in thinking about the future of your business.
Some of the key questions as they relate to each of the seven tsunamis include: How will emerging technologies change the rules and market spaces of your industry? (for the Digital strange attractor tsunami); Will the European anxiety about biotechnology and genetically modified foods change regulatory and investment scenarios? (Technology - DNA); What will it take to attract and retain the highest performing "knowledge workers", and what kinds of working arrangements and cultures will they thrive in? (Knowledge as value), and so forth.
Such questions, among others, will enable one to start planning for a sustainable business future
WHAT IS THE BEST WAY OF CREATING A STRATEGIC FORESIGHT FUNCTION IN YOUR ORGANISATION?
There are a number of ways. It could be done as a stand-alone project to develop a radical new view of the future, resulting in a strategic plan. One could also set up a "new ongoing function" with full time staffing, information services, and arrangements with outside providers. A third way is as a "refreshing" of the existing strategic planning function through a training upgrade in the company or organisation.
Leadership to make strategic foresight happen in the organisation may be led from inside the company by the CEO, strategy/policy manager, training and development manager, ginger group or others, such as the technology manager. It could be led from outside by an NGO or sector/industry association. It could also be led by government at a local or national government level.
HOW DO YOU GET PEOPLE TO ENGAGE WITH THE PROCESS?
People believe in and commit to what they discover for themselves, rather than what they are told. Therefore a crucial factor is the engagement of as many people in the organisation as possible in the foresight process, allowing them to share in the exploration of trends and change, and to offer their own ideas in regard to the future.
Dr Nick Marsh will be speaking at the ASTD Forum SA's international conference in Cape Town in February 2007.
Mandy Jones (T) - 011 782 3719
Head : Online communications (F) - 011 782 5160
www.hrfuture.net
:
Join the network :
News :
Advertise
---
Feedback on the event Achieving Best Value in Human Resources and Skills using Information Technology 23/24th October 2006 South Africa

Over 100 delegates from public, private and non-governmental sectors across Africa converged at the recently concluded two-day (23rd-24th of October, 2006) conference in South Africa themed "Achieving Best Value in Human Resources and Skills Management using Information Communication Technology".

Organised by the The New Partnership for Africa's Development (NEPAD), The Commonwealth Secretariat and AfricaRecruit a programme both afore mentioned organisations. The conference examined the business case for E-HR, the use of ICT in adding value to human resource management and its cost- effectiveness in enabling increased organisational productivity; review of best practices, challenges, policies and case studies aimed at strengthening and developing performance, productivity and employment in Africa. It also explored current thinking on the African labour market, leading-edge techniques for promoting skills development, diversity and dynamism in the workforce and provides practical solutions.

A pre-conference survey of 150 human resource practitioners in Africa carried out by AfricaRecruit pointed to the fact that general awareness of ICT and its uses is very high amongst the respondents, however the application of ICT as a tool for day-to-day activities is relatively low.

Mr Belkacem Smaili, Human Resources Coordinator, NEPAD gave the opening remarks applauding the timely organisation of the conference saying it came when Africa is investing all its efforts to extract itself from the state of underdevelopment and to meet the challenges of a globalisation, which is undoubtedly carried, by the information and communication Technologies.

Prof Firmino Mucavele, Chief Executive Officer and Dr Henry Chasia, Executive Deputy Person, E-Africa Commission NEPAD, expanded on Mr Smaili's views highlighting the E-Africa Commission programme of the NEPAD, which focuses areas such as:

E-policies and e-Strategies; ICT Infrastructure;
Human development e-schools, e-health,
Business Development and Entrepreneurship;
Special programme -LDC's, Youth, Women,
Local content; internet & software development;
E-Applications;
Research & Development
Space applications and Public e-awareness.

His Excellency, Dr Kulundu, Honourable Minister of Labour and Human Resources though citing some of the challenges that are faced in outsourcing also stressed that "Kenya is slowly but surely, coming to terms with the enormous potential of this option and supports it as an option to promoting its economic growth and employment creation".

Giving an overview of the human resource development challenge in Africa, Mr Sizo Mhlanga, Regional Adviser, United Nations Economic Commission for Africa (ECA) gave an account of ECA's response to these challenges based on African Information Society Initiative (AISI) and the National Information and Communication Infrastructure (NICI) framework. According to him "in a knowledge economy the competitive advantage of organisations relies on the capability to adapt to the changing environment by the continuous generation and application of new knowledge.

According to Mrs Lily Johwa of the Botswana Public Service, an establishment of a retired professional skills bank will to be used as a resource by employers will be of great value in ensuring that available talents and skills are effectively tapped into within critical areas of service.

David Swart from Vizual Business Tools presented a robust case for the introduction of Generally Accepted People Statistic (GAP) by regional organisations such as NEPAD and Individual African Governments enabling a common set of human resource standards and procedures to be compiled by all employers as an Annual Human Resources Statements. This will enable comparisons of the labor market across Africa and the relation with economic indicators.

Adam Sentonaris, Solutions Manager, SAP Africa gave a practical demonstration on steps needed to improve capital management indicating that the use of ICT in Human Resource development should not be only about technology but should be a tool that would ensure added value which will ensure delivery at a faster rate and a lower cost.

Three specific recommendations were made at the conference:

Introduction of the submission of compulsory Generally Accepted People Statistic (GAP) as a annual Human Resources Statements by all employers to governments.
The establishment of a retired professional skills bank, which will be used as a resource by employers as well as ensuring that talents and skills are effectively tapped into in critical areas
The use of ICT in human resource processes such as E-recruitment, E training and E employee management

All presentations from the event can be viewed and downloaded at www.africarecruit.com
---
As an African from the Diaspora, I am very much honored to share a few words with you on our perspectives. As you might know DRC has gone through very difficult times, which should come to an end though, now that we have had our first democratic elections.
As a recruiting agency, The Job Factory is looking forward to finally place more people, locals and from abroad, in a stable environment. We are on the edge of a new beginning full of opportunities. We can only welcome new investors that do believe in the capacity of this beautiful country, to help us empower our economy and our people.
Patricia Gieskes Resources Manager The Job Factory Kinshasa Democratic Republic of Congo
I left the conference thinking that Africa will be a force to recon with in the future. The presenters and attendees were all so positive and exited about the future of Africa and they had a clear understanding of the challenges and opportunities they face. It was obvious that everybody agreed that HR must install Information and Communication Technology ICT very quickly, or become dinosaurs in the 21st century. We all understood that HR software will reduce the administrative burden but that we will have to first get and capture the relevant employee information, before we will see the benefits of such a system.
Dawid Swart People Management Time Savers Vizual Business Tools (Pty) Ltd South Africa
My attendance at the Achieving Best Value from Human Resources and Skills using Information Communication Technology conference was a part of my first trip to Africa. I am an African American. I came here because I am very interested in participating in African capacity building efforts -- for reasons that I will explain shortly. The HR and ICT conference was my 2nd stop. Prior to arriving, I spent one week in Accra, attending the 50th West African Business Association conference. After attending two conferences with a similar focus, in two very different economies, I came away with an outsider's first impressions and insights – and with an increased passion to participate.
The most outstanding impression I came away with is that the focus on capacity building and improving society is widespread, deep and sincere. This is not a small thing. Believe it or not, this is an energy that does not exist in America. Our relative prosperity has robbed us of the opportunity to view the need to makes things better urgently. As a professional that has been involved in organizational change for nearly two decades, I can tell that the broad based consensus on the need to make things better that I witnessed is one of the most powerful enabling factors that you can have. It is an enormous strength. Things are not likely to get better if the stakeholders believe that all is well.
Another strong impression is the emergent role of business in capacity building. At the end of the day, sustainable indigenous enterprise will be the prosperity engine that transform African society – and, in broad terms, business appears to be at new threshold of stability and growth. Most of the additional insights I would like to share stem from that fact that this new threshold brings with it a new set of challenges.
The need to get better at developing human capital and the workforce has become an imperative. Success driven growth and the need to perform competitively has also increased the need to utilize ICT. While ICT is vital, those enterprises in need also become a target for providers that will ultimately pull profits out of your economies. Of even greater concern is the temptation to go to external providers for high-level management and technical skills. Clearly this will help optimize an individual business, each appropriately looking to their own needs. Just as clearly however, going to the outside for high value added skills and services will build dependencies and slow the rate of indigenous skill development. These factors serve to extend ones tenure at the lower end of the "knowledge value chain".
Readily apparent perfect solutions are a rarity. There is no doubt that tradeoffs must be made. This is simply the way that things are. However significant "side effects" – also not readily apparent – flow from decisions that are being made today. Will Africa have a sustained tenure as a low cost workforce for the more developed world or is there a way to accelerate the development of a high value added workforce – even while integrating into the global economy? I believe that the need for a plan in this area is also an imperative.
This is the final high impact impression that I would like to share. I believe that there is a need for a shift in human capital development strategy. There are elements of many excellent programs in evidence. Many of these programs involve government, NGO and university coalitions. I believe there is a need to significantly increase level of industrial involvement and coordination in these coalitions. The good news is that these answers are "out there", and Africa is in a position to "borrow" techniques from all over the world in order to build a uniquely African approach to these issues. The need is to develop an approach that provides coordination at a significant enough level to bring the required resources to bear, and yet allows execution in attainable stages, so it does not become bogged down in the politics of that coordination.
The focus of the conference was on ICT enabled HR. My experience in ICT organizations, which include executive level roles at both The New York Stock Exchange and Panasonic North America tell me that the critical success factors in ICT implementation are management and organizational adaptability – even more so than the technical skills. I believe that developing these competencies indigenously is a critical success factor for Africa going forward.
This brings me to the reasons for my presence and interest in participating. Despite some of the substantial benefits that come from living in North America, there is uneven access to opportunity for people of color. There are many African American who, despite that fact that we are doing well, are faced with glass ceilings that limit us to roles that are far below the level of our talent and ability to contribute. There may only be a handful of African American CEO's in the Fortune 500, but there may be well over one thousand individuals that are capable of performing at that level. So, my thought was, just as in the case of a bad relationship, perhaps there is someone out there who might actually want and appreciate us more. I and other African Americans have many of the skills you may need. For myself, having grown up in the 1960's have enough of a social consciousness to feel that it is important to make a difference, so finding a way to participate in African capacity building efforts seems to provide a opportunity to make a difference and make the most of my abilities at the same time. I am not looking to take charge, but I would like to play a role that I can be proud of.
Finally, I have experienced many of the emotions expressed by other African Americans during their first trip to Africa. I believe that through my participation here I have found a deeper sense of myself. I hope to find engagement in supporting your efforts.
James Mason Strategic Workforce Development USA strategic.dev@verizon.net
---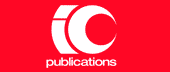 IC Publications Classified Services: effective way to spread your message across Africa
IC Publications is the publisher of New African and African Business, the best-selling English language pan-African magazines. With 40 years of experience, the magazines are sold in over 45 countries across the continent and 100 internationally and are the ideal vehicle for your classified advertisements. Whether they are vacancies, tenders, courses or an announcement your classified advertisements will be sure to reach a wide and receptive audience of Africans, across the continent and in Diaspora, in a cost effective manner.
As a partner of Africa Recruit, we are offering you the possibility of a free 2 months subscription to our magazines, New African and African Business. To take advantage of this offer, please click on the following link and follow the instructions: www.africasia.co.uk/offers/africarecruit2006.php
In the March 2007 issue of African Business we will be conducting a special report on Human Capital in Africa. We will be happy to hear your opinions and ideas on what issues are crucially important at the moment and should be highlighted. Please feel free to send us an email with your input – we will ensure you receive a copy of this special issue k.berger@africasia.com
Sponsored by

---

Sponsors
Network for Women in Agriculture and Environment Nigeria
Africa Diaspora Investment forum 2006 will be to foster an ongoing dialogue between the Diaspora, Policy makers, trainers, skills developers and potential investors on the way forward and how best to productively channel the alternative finances and skills of the Diaspora to harness the agricultural sector in Africa. Themed" Harnessing the Role of the Diaspora: Agriculture an Investment or Skills Option for the Diaspora" taking place in London United Kingdom 23/24th November 2006. The forum is an annual event organised on behalf of the New Partnership for Africa's Development (NEPAD), Africa Business Roundtable and Ben Television.
The conference is designed to showcase success stories in the Agriculture sector, its challenges and opportunities with recommendations on the steps that Diaspora can take to ensure that their human or financial capital counts towards the promotion of a sustainable Agriculture development in Africa.
---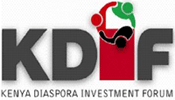 "Kenyans for Kenya" –Kenya Diaspora Investment Forum 2006;
9th December 2006, London United Kingdom.

A major investment forum for Kenyans living in the UK, Europe and beyond on Saturday 9th December 2006 in London UK, at the Congress Centre, Great Russell Street, WC1B 3LS starting at 8.30am. The Forum is being jointly organized by the Commonwealth Secretariat, Governance and Institutional Development Division (GIDD), the Kenya High Commission in the United Kingdom and AfricaRecruit, an initiative of the Commonwealth Business Council (CBC) and The New Partnership for Africa's Development (NEPAD).
The main aim of this new and exiting initiative is to mobilize Kenyans living in the United Kingdom Europe for greater investment in their home country. The organizers of the Forum hopes to attract about five (500) hundred participants, who will be addressed by key speakers who include Hon. Amos Kimunya, MP, Kenya's Minister of Finance and representatives of the Nairobi Stock Exchange, Kenya Investment Promotion Authority, Kenya Private Sector Alliance, Barclays Bank in Kenya Commercial Bank (KCB) Group and Equity Bank among others.
For more information on the full agenda, venue and how to register for the event please visit www.africarecruit.com or www.kenyans4kenya.com
---

Online job portal www.findajobinafrica.com A one stop job search engine for Africa connecting recruiters in Africa with jobseekers inside and outside Africa
Jobs in Africa in all industry used by recruiters to target local; repatriates and expatriates for details kindly visit www.findajobinafrica.com